Discover New Zealand!
October 2019 Blogpost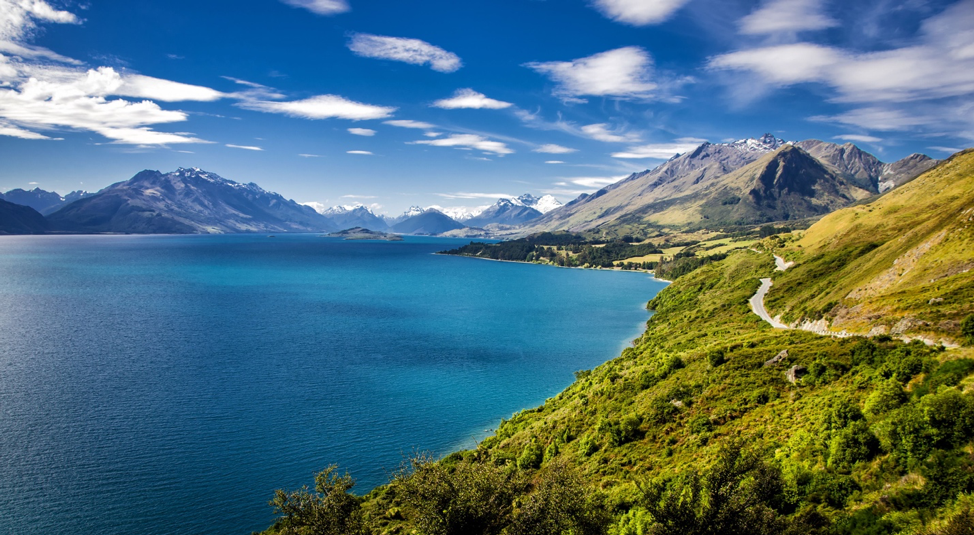 Are you looking for an adventure of a lifetime or just a new place to visit? Consider visiting New Zealand for your next getaway!!
Hike the Tongariro Crossing
If you are a fan of The Lord of the Rings, then you may be familiar with this landmark. The Tongariro Alpine Crossing is a hiking trail that spans 19.4 kilometres (12.1 miles) and was featured in the popular film. The crossing ranges from 760 meters (2,490 ft) to 1,886 meters (6,188 ft) as it passes through volcanic terrain and craters. The hike ranges in diffculty as some portions of the trail are steeper than others. However, don't be discouraged as the entire trail can still be completed by the most unprepared hiker.
Learn about a new Culture!
Want to learn and embrace a new culture you may never knew existed? Learn about the Maori Culture and their traditions when you visit. The Maori are the indigenous people to New Zealand as they first arrived more than 100 years ago from their homeland-Hawaiki. You can join an organized tour and find yourself welcomed by the Maori on their tribal meeting grounds, also known as a marae. There, you will be surrounded by the culture as you'll hear speeches, songs, and enjoy a feast cooked in earth ovens by the Maori.
Discover Glow Worms
Looking to find an attraction that you won't find anywhere else? Then considering visting the Waitomo Glow Worm cave. To get to these caves, you must go by boat or kayak. Once you have arrived to the cave, you will find yourself in awe and mesmerized by the soft glow of blue that surrounds you overhead. The experience is one of a kind and worth a visit!
Whatever you choose to do in New Zealand, trust Apostille Courier Express with getting your federal documents apostilled!
Tag us in your New Zealand adventure photos on Twitter or Facebook using the hashtag #ACEabroad.
---
Adventures in Fiji
September 2019 Blogpost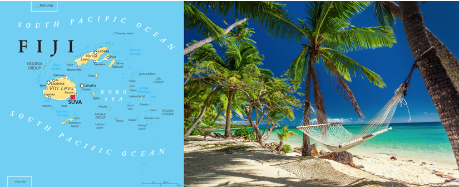 Are you thinking of teaching or studying abroad in a tropical paradise? If yes, Fiji may be the perfect place for you!
Live your day as a Castaway
While abroad in Fiji, you may find yourself lost with the tourists. We suggest you to take a boat to the islands to escape the commotion of life and get temporarily marooned to truly enjoy the beauty that surrounds you. Don't worry though, as a boat will come back for you or you could choose to stay lost in paradise at one of the local island inn!
Embrace the Culture!
Want to explore the rich culture of the islands? Try finding a Kava ceremony! Kava is a drink that comes from crushing a Kava root. Kava tends to look like a brownish-gray liquid that resembles an earthly and bitter taste. The host of the ceremony typically creates the Kava drink and then the drink is passed around a circle. Don't be afraid to try it if you find yourself in the ceremony!
Enjoy a Native meal
The best way to experience all the islands have to offer is to experience the local food. Our suggestion is the Fijian Lovo. Lovo is the traditional way of cooking in the Fijian culture. Usually this is done by wrapping food in banana leaves and cooking them underground over a bed of hot rocks. You can compare a Fijian Lovo to an American Barbeque, as you will typically find the same types of food in both. Maybe the Fijian cooking method will be the new practice at your next barbeque when you return home!
Whatever you choose to do in Fiji, trust Apostille Courier Express with getting your federal documents apostilled!
Tag us in your Fiji adventure photos on Twitter or Facebook using the hashtag #ACEabroad.
---
Apostille – It's Purpose and other helpful tips
August 2019 Blogpost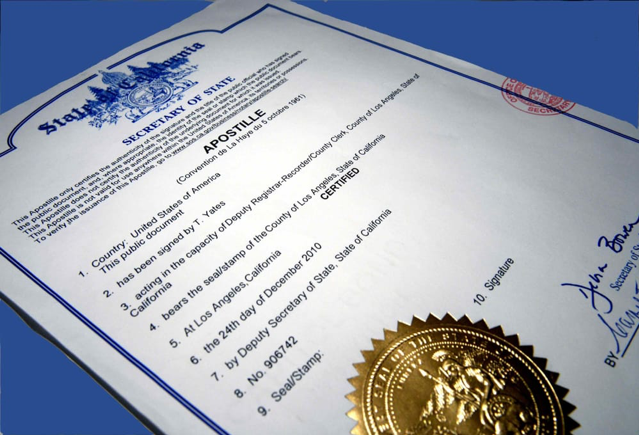 What does it mean to have a document Apostilled?
To have an Apostille attached to a document means that it is legitimate and authentic. A document that is apostilled can then be recognized by other countries that honor the 1961 Hague Convention Treaty. Such important documents often include Birth Certificates, Court Orders or other documents that have been issued by public authority. However, currently we can only provide apostille services to Federal documents but will be expanding to State documents soon!
Why would I get a document Apostilled?
If you are in need of a visa for work or as a student studying abroad, chances are you will need some documents apostilled. For example, students who will be studying abroad often need to have their FBI background checks apostilled. In that case, it is important to make sure you are having this process done properly and as efficient as possible.
Still Confused? Let us help you!
This process may sound confusing but luckily, we know what we are doing when it comes to Apostille and translation services. Fill out our order form and send us the document(s) that will need apostilled. It is as simple as that. Let us take your stress away and make the apostilling process as easy as possible!
Contact us if you still have questions or concerns!
contactus@apostillecourierexpress.com
202-841-4132
M-F 8:00 AM – 4:30 PM
Apostille Courier Express
---
Extend Your Adventures in Mexico
June 2019 Blogpost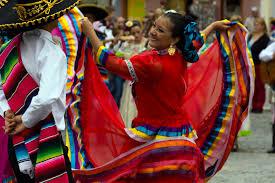 Living in Mexico for a year or more is popular for expats due to Mexico's affordable cost of living and picturesque scenery. A Little Adrift wrote a blog post detailing how living in a beach town in Mexico could cost less than $750 a month. This makes Mexico an affordable place to stay for long periods of time!
SUMMER
Summer in Mexico is the rainy season for many parts of the country. However, it can be the perfect times to visit the Northern Highlands. Cancun is the most notable city in this region and touts some of the world's most beautiful beaches, as well as some of the most preserved Mayan ruins. Be sure to check out Uxmal, a UNESCO world heritage site.
WINTER
Winter in Mexico is a great time to visit Tulum. Tulum is known for being very ecofriendly and having great access to Mexico's natural wonders. Tulum is also famous for its yoga scene. Sian Ka'an Bioreserve offers several nature tours which take you to breathtaking natural landscapes and Mayan cultural sites.
FALL
Fall is a great time to visit Guanajuato for Festival Cervantino. This festival originated as a series of short plays put on every year, but it has grown to be a huge celebration of international culture and the arts. During the fall travel season, you can expect to see smaller crowds and cheaper prices at hotels. The rainy season will be coming to an end and the weather should be great!
SPRING
Springtime in Mexico is marks the celebration of Carnival, and Veracruz is home to one of the biggest Carnival celebrations in the world. This exact start date of Carnival is different every year because the celebration happens before the start of Lent. Carnival will feature parades with festive floats, the crowning of a Carnival King and Queen and activities such as rides, games and dancing.
Mexico is a great place to visit year-round, so why not stay for an entire year? Stays of over 180 days require a VISA. If you need an apostille as part of your VISA process trust Apostille Courier Express to help!
---
3 Things NOT TO DO in Germany
May 2019 Blogpost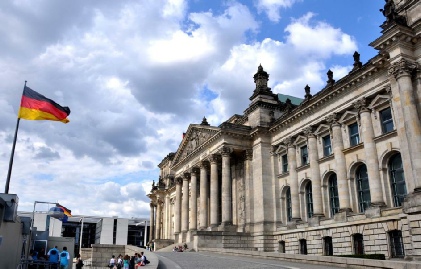 Planning a trip to Germany? You will likely have the time of your life as long as you avoid the pitfalls of these cultural taboos:
Don't leave your shoes on in your host's house!
Many cultures have differing viewpoints on whether shoes can be worn in homes. Save yourself the potential embarrassment and assume German hosts want you to remove yours. You might even receive a pair of house slippers to use during your stay. Leaving your shoes on and tracking in dirt from the outside is a surefire way to be considered rude!
Don't be late for a meeting!
Germans are known for being much more rigid with punctuality than people from other cultures. It is considered disrespectful to show up even a few minutes late. Tardiness will certainly be looked down upon so show up on time!
Avoid being impolite!
If you speak some German, remember to use the formal version of you "Sie" rather than the informal version "du" unless speaking to a friend or a child. Also, small talk is generally uncommon for Germans so don't feel the need to chat about the weather, however, do still remember to say please and thank you. Finally, it is considered extremely impolite to bring up Germany's history of wars. This is generally considered a national embarrassment and is not a polite subject matter for discussion!
Navigating cultural differences can be difficult but also extremely rewarding! If you are planning a trip to Germany, focus on planning your itinerary, learning the language and culture and packing appropriately! Let Apostille Courier Express help make the apostille process simple.
To find these travel tips and more, check out destinationtips.com!
---
Traveling to Portugal
March 2019 Blogpost
Traveling to Portugal will expose you to beautiful beaches, delicious cuisine, fantastic architecture, and distinctive culture. Portugal has so much to offer, you may consider staying longer than the 90 days permitted without a VISA. Apostille Courier Express can help get documents apostilled for the VISA process.
Beaches
Portugal's beaches are famous for sea caves such as Guia do Algarve. Beachgoers flock to the caves for the Instagram-worthy scenery! Portugal's beaches also offer one of the world's best surf locations. Nazare, a Portuguese beach, has some of the biggest waves in the world. Praida Rainha is another fabulous beach which is only a short train ride from Portugal's capital city, Lisbon. Its convenient location allows you to spend all day at the beach and all night taking in Lisbon's nightlife.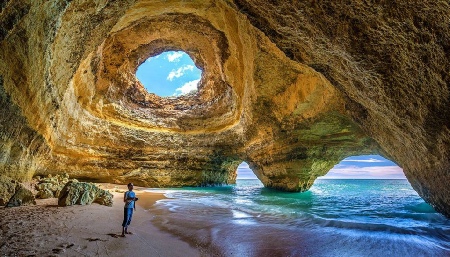 Cuisine
Portugal's location on the Atlantic makes seafood a staple of the Portuguese diet. Dishes such as salted cod and seafood stews native to Portugal were traditionally mixed with spices from all over the world. Perhaps Portugal's most famous contribution is a fortified wine called Port. Named after the Portuguese city Porto, Port is frequently served as a dessert wine. To get a feel for Portuguese cuisine we recommend trying Carne à alentejana. This dish features clams, pork and potatoes combining several staples into one seamless dish. Complete your dinner with a glass of Port for the full experience.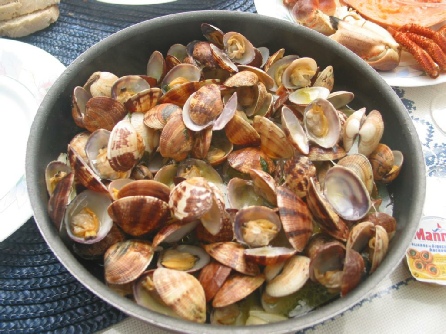 Attractions
Portugal boasts of many famous tourist attractions and UNESO World Heritage locations such as Paláio Nacional de Sintra. This palace was originally a retreat for kings and queens and is famous for its gorgeous landscape.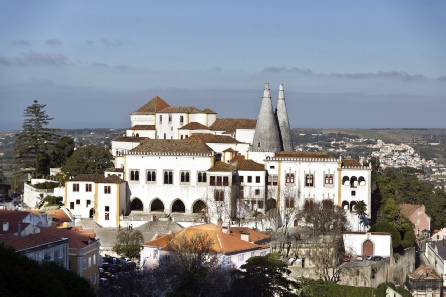 For those that prefer a more active excursion, the cross border zipline in Alcoutim might be more your speed. This zipline carries you across the River Guadiana and into Spain at over 40 mph.

Apostille Courier Express

Whether you are traveling to Portugal for business or pleasure, you should make time to check out everything this beautiful country has to offer and trust Apostille Courier Express to help get your federal documents apostilled.
---
Culinary Cuisine of South Korea
February 2019 Blogpost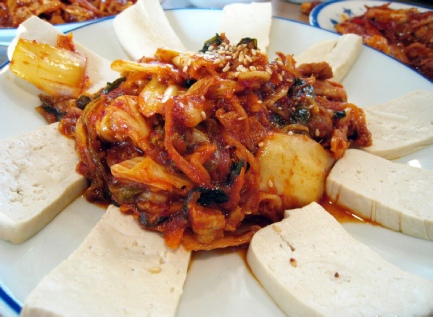 South Korean food has a long, rich history which is best experienced in person! If working, traveling or studying abroad will bring you to South Korea, be sure to try a few of our favorite dishes.
Kimchee
Kimchee has been a staple of the South Korean diet for over 2000 years! This dish, consists of spicy, fermented cabbage and other vegetables. According to CNN Travel, there are over 100 types of kimchee! Aside from tasting great, kimchee contains probiotics which are an important part of digestive health. This distinctly Korean dish is reason enough to travel to South Korea!
Samgyeopsal
This grilled pork belly dish is popular in Korean BBQ. If you order this dish in a Korean restaurant you will frequently cook the dish yourself on a grill at the table. This delicacy is frequently served with fresh vegetables and served as a wrap. Samgyeopsal is celebrated in Korea on March 3rd due to the three layers of the dish.
Bulgogi
This dish of sliced beef or pork originated over 1000 years ago during the Goguryeo era. The meat is marinated and barbequed to create a unique flavor which has traveled the world as a popular fusion dish. In fact, many South Korean fast food restaurants sell bulgogi hamburgers.
What's your favorite dish?
If you are traveling to South Korea, you have many great culinary treats waiting for you! Be sure to tweet @ApostilleCE with your favorite Korean dishes.
No matter the reason for your travel, trust Apostille Courier express to carry your federal documents to the US State Department. For more information visit us at www.apostillecourierexpress.com.
---
Do you need to designate an agent for power of attorney before you move overseas?
January 2019 Blogpost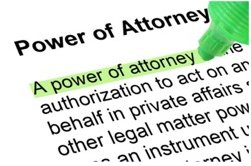 Power of Attorney is a legal status allowing another person or group to exercise legal or financial matters on your behalf. There are several different types of power of attorney, which vary in scope and duration: general power of attorney, special power of attorney, health care power of attorney, and durable power of attorney.
Special Power of Attorney
One common type of power of attorney we recommend our customers look into is special power of attorney. If you are moving overseas and have to sell personal property such as a house, it may be necessary for you to enter into a special power of attorney contract allowing an agent (or multiple agents) to handle business matters on your behalf. Special power of attorney differs from general power of attorney in that it is limited in scope to specific agreed upon circumstances. If someone needs to carry out extensive transactions on your behalf, a general power of attorney agreement might be more appropriate. Both general power of attorney and special power of attorney can be made "durable" causing them to continue if you become incapacitated. We recommend consulting with a lawyer or fiduciary before signing any documents.
As with most legal documents, to be recognized in other countries power of attorney agreements need to be authenticated first. Apostille Courier Express can get your documents apostilled or authenticated for these countries. Contact us with any questions about the apostille or authentication process!
---
3 teach abroad locations where you can trade your winter coast for shorts and a t-shirt
December 2018 Blogpost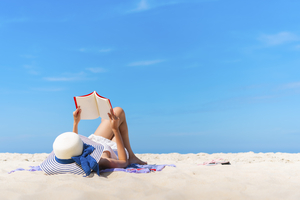 The first big snow events of the year have already rocked the Midwest and Northeast regions of the United States and even some areas of the Southeast. Many people are ready to pack their bags to head for warmer climates. Teaching abroad can make this a reality. Once you choose your location, Apostille Courier Express can help you authenticate documents with an Apostille from the US State Department; this makes the VISA process a breeze (not the cold winter kind).
Spain
Explore beautiful Madrid and immerse yourself in a Spanish speaking culture. Many programs, including this program from the CIEE, pair intensive Spanish language preparation with a short hotel stay to provide a soft landing in beautiful Madrid. You could ring in the new year in the famous Puerta del Sol or visit the Museo del Prado.
Australia
Sydney touts some of the most famous landmarks in Australia, such as the Sydney Opera House. The cost of living can be higher than many places in the United States, and the jetlag can be difficult to adjust to, but don't let that keep you from experiencing all that Sydney has to offer. While Australia is an English-speaking country, there are still some opportunities to teach ESL courses.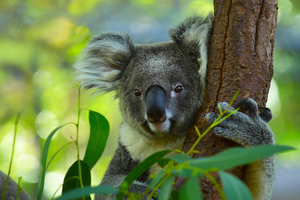 South Korea
Teaching abroad in South Korea is a once-in-a-lifetime opportunity to immerse yourself in South Korean culture by teaching an English language immersion program. Some famous landmarks include Juju island, a volcanic island featuring mountains, beaches, and a tropical forest as well as the Insadong Shopping district in Seoul.
Whatever destination you choose to teach abroad in, trust Apostille Courier Express with getting your official documents apostilled!
---